For the first in a series of articles covering the classic car auction market we have teamed up with Glenmarch to look at some of the highlights from recent sales, focusing on Lockton's seven specialist marques.
With international auction houses quick to adapt to the global measures imposed last month, various combinations of livestreamed 'closed-door' sales, online platforms and timed auctions have become the new norm for now. Given the circumstances, sell-through rates for auctions affected by the restrictions looked respectable, ranging from 60% through to 82%.
RM Sotheby's found new homes for 69% of their 259-car Palm Beach catalogue, the top result going to a 1996 Porsche 911 GT2 with 30,113km on the clock which fetched $891,000 (estimate $950k-1.1m). RM's timed auction also saw a 2018 Porsche 911 GT3 in Graphite Blue with a scant 11 miles from new selling for $145,000 against an estimate of $180-200k, and a time-warp 8,500-mile 1986 Porsche 928 S making $88,000 (estimate $90-110k).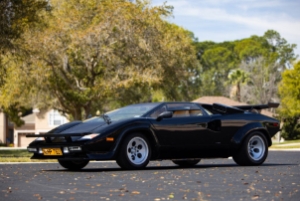 All four Lamborghinis on offer changed hands; a 29,000-km 1992 LM002 (estimate $275-
325k) and a 40,000-km 1983 Countach LP5000S (estimate $250-300k) each made $275,000; while an 80,000-km 1984 Jalpa complete with period Alpine car phone achieved a mid-estimate $99,000, and a 36,000-mile ex-Mario Andretti 1991 Diablo in need of
recommissioning sold for $68,200 (estimate $70-90k).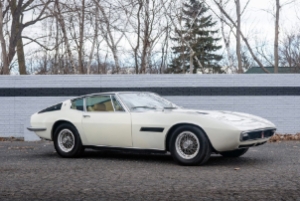 The sale also featured a 1967 Maserati Ghibli 4.7 Coupe with single-family ownership from new which drew $84,700 (estimate $100-125k), and a one-owner 271-mile 2015 Ferrari 458 Speciale which brought a top estimate $324,500.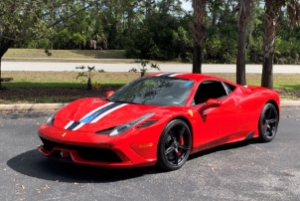 Across the pond in Paris, Aguttes sold a 1978 Ferrari 400 that served as Jody Scheckter's company car during his time at Maranello for a mid-estimate €40,420.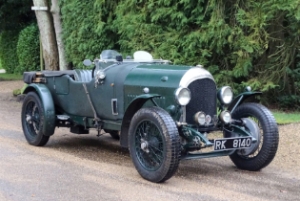 In the UK, H&H's 1926 Bentley 3 Litre Speed Model Tourer once owned by Johnny Hindmarsh – the winner of the 1935 Le Mans 24 hours – went for a mid-estimate £174,375.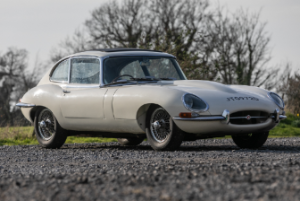 Among the Jaguars hammered away at Classic Car Auctions' timed event; a 1955 XK 140 Fixed Head Coupe, imported into the UK from Malaysia in 1960, raised a mid-estimate £42,660, and a 1966 E-Type Series I 4.2 2+2 Coupe which had been in single-family ownership for the past 48 years attracted a winning bid of £41,580 (estimate £35-40k).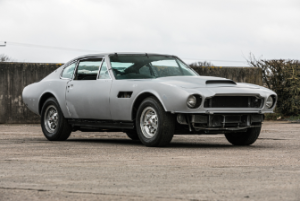 CCA's sale also included a stalled restoration project 1973 Aston Martin V8 with matching numbers which generated £51,840 (estimate £45-55k).
Looking ahead, the challenge faced by the auction houses in the short-term will be in sourcing new consignments while the current restrictions remain in place.
Visit Glenmarch for the full auction results
Photo credits:
Porsche 911 GT2 - Jeremy Cliff ©2020 Courtesy of RM Auctions
Lamborghini Countach LP5000S - Ravi Angard ©2020 Courtesy of RM Auctions
Maserati Ghibli 4.7 Coupe - Ken Wallace ©2020 Courtesy of RM Auctions
Ferrari 458 Speciale - ©2020 Courtesy of RM Auctions