It doesn't feel like a month since the UK and much of the world entered a state of weird normality.
Empty streets, home educating, queues at supermarkets but also increased family time, doing all those jobs you'd put off and less time spent sitting on the train.
It's easy to fall into the rut of "this will never end" but it will and when it does, here are our top choices for things to do and places you have to visit with your car.
Now acknowledged as being one of the truly great drives, the NC500 follows some of Scotland's most amazing roads, taking in some of the most spectacular sights the country has to offer.
Accepted wisdom suggests a 7-day trip to make sure you have enough time to take it all in.
Our car of choice for this epic trip would be something which can get you to Scotland firstly. It also needs to be practical enough to hold you plus passenger(s) and luggage. It will have to be a sharp driving car but with suspension good enough to cope with anything the roads can throw at it.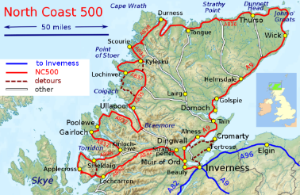 An epic weekend featuring the most glamorous and sophisticated cars on the planet.
Held in the grounds of the beautiful Blenheim Palace, set in the rolling Oxfordshire countryside, this event really does have it all.
Where else can you see the world's most expensive, exclusive and fastest machinery rubbing shoulders? Lockton sponsor the increasingly popular Classic and Supercar feature on the Saturday where you will see over 1,000 amazing machines lined up – a feast for all the senses.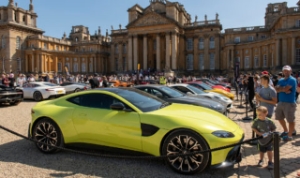 You know when somebody comes up with great events when it's impossible to choose between them.
The Festival of Speed is unrivalled anywhere in the world. From stars of 4 and 2 wheels, to concept cars, racing cars, motorbikes, even off road racing trucks, the festival really does have it all.
The Revival is a time machine. The theme has always been pre-1966 and the Goodwood team really do make you feel like you've stepped back in time, down to the very last detail. The racing is always a highlight, as is the pre-66 car park which is almost an event in itself!
The Members' meeting is a relative newcomer, although it relives a bygone age of members' only events. The type of vehicle varies and last year saw Group B rally legends and the McLaren Senna GTR concept sharing centre stage.
At the time of writing, new dates for these events are yet to be published but any are worth a visit.
We'd genuinely pick a motorhome for any – live on site for the full 2-3 days and avoid the traffic. Many of the roads around Goodwood are little changed in 50 years and hundreds of thousands descend every year.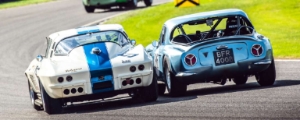 Do you like racing? Live music? Almost every conceivable type of vehicle?
If you answer yes to even one of these, then this is the event for you. There isn't another quite like it anywhere.
For 2 days, the entire Silverstone circuit is taken over by historic motor racers, car clubs and music of all styles. The weather can be hit and miss but that only adds to the open air festival feel – and of course makes for exciting racing!
We'd hire a van and take a bicycle as the sheer size of the venue is off the scale – Silverstone do run a shuttle service using vintage buses if you aren't feeling energetic.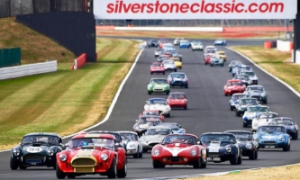 Held every other year at the world famous Le Sarthe circuit, we think that this event is rivalled only by the modern Le Mans 24 hours race. Featuring amazing cars from the event's rich history, the only negative is the chicane in the Mulsanne Straight – especially if the Group C cars are racing.
We'd recommend planning well in advance as local hotels fill quickly but the best way to experience Le Mans for us is camping and immersing yourself in the sights, sounds and unique atmosphere of this incredible weekend of racing.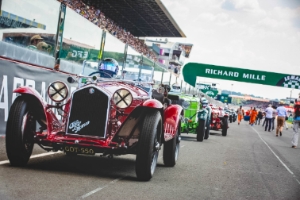 A relatively new event but one we enjoyed. Held in the ground of The Honourable Artillery Company in the heart of the City of London, it's small but has a wonderful atmosphere. Wonderful cars, great food and drink combine to make this a relaxing way to spend a summer's afternoon.
Maybe it's stepping out of the hustle of a busy city and into an oasis of genteel calm, perhaps it's just the cars and the people – either way, give it a try.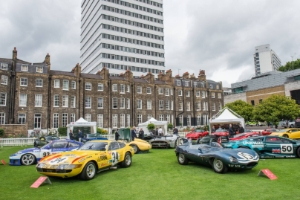 I know we're all itching to get back out on the road but hopefully the end is in sight, and as you can see from above, we've got some great events still to look forward to.
If you'd like to get a new quote, visit our quote page or speak to one of our team today about getting your back on the road!