Welcome back to the Lockton roundup. It's surprising how much has changed in the motoring world since our first edition; garages are reopening and some motoring meeting venues are planning to also start welcoming us again.
Whilst this is by no means the end of the virus and the changes it's brought, we hope it's the signal of a gradual return to a new normal and we've added our own insight into one particular event very close to Lockton.
Auction news from Glenmarch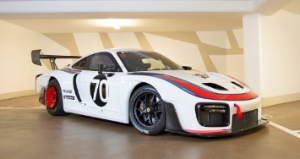 Porsche's uber-collectable 700hp 'new' 935 stole the headlines at last month's auctions, where RM Sotheby's one-owner Martini-wrapped example with delivery miles fetched €1.32 million (est. €1.275-1.375M). Based on a 911 GT2 RS, the limited run of 77 track-only 935s pay tribute to the legendary Porsche 935/78 "Moby Dick" whilst incorporating other design elements from the 908, 911 RSR and 919 race cars.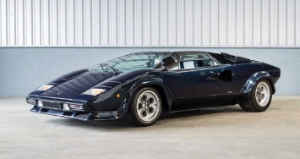 All 12 Lamborghinis on offer at RM's timed auction found new homes. Highlights included a 1968 Miura P400 in single ownership since 1979 which brought €715K (est. €700-800K); a 13,800km 1979 Countach LP400 S, one of 50 'first series' examples built, made a mid-estimate €451K; and a 1970 Islero 400 GTS showing less than 9,000km sold for €225,500 (est. €200-250K).
With the 94-car 'no reserve' Petitjean Collection 100% sold, the auction's remaining 111 lots achieved a well-deserved 83% sell-through rate – giving a combined 91% for the two-day sale and generating €19.2 million in total.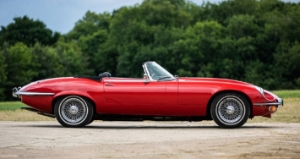 UK auctions mirrored RM's results; Classic Car Auctions posting an impressive 90% sell-through rate at its 27 June online sale, headed by a 1971 Jaguar E-Type Series III V12 Roadster with a manual gearbox which achieved its upper estimate at £79,200. Anglia Car Auctions' vast 250 lot sale also found new homes for 90% of the cars on offer, while SWVA reported a phenomenal 99% sell-through rate, with only one of the 99 cars failing to attract a buyer.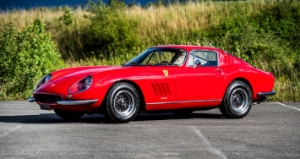 Looking ahead to the major sales taking place this month, RM Sotheby's has announced a 1966 Ferrari 275 GTB Alloy from The Richoz Collection for its 14-21 July timed online auction (est. €1.7-1.9M); Artcurial heads to Monaco on 21 July where the catalogue is led by a one-owner 2019 Pagani Huayra Roadster with just 50km on the clock (est. €2.5-3M); while a right-hand drive 1972 Lamborghini Miura SV is the star attraction at Silverstone Auctions' 31 July – 2 August sale.
Upcoming auctions and results can be found at Glenmarch https://www.glenmarch.com/
Covid-19 Update
Driving lessons and tests are resuming by the end of June – great news for both driving instructors and their pupils, many of whom will need to drive for work once lockdown measures ease further. The DVSA will oversee the resumption of activity to ensure that teachers and those learning remain safe.
It's sadly been confirmed by Goodwood that both the summer's Festival of Speed and Revival in September have been cancelled for 2020; marshalling and ensuring the safety of the tens of thousands who make the annual pilgrimage to Sussex was understandably too great an obstacle.
In more positive news, Formula One returns in July with back-to-back races at the Red Bull Ring in Austria as Lewis sets out in his quest to equal Michael Schumacher's record 7 titles and Mercedes aim for a record-setting sixth constructors' championship. The sport has worked hard to achieve a safe return for all personnel and, whilst the lack of a live crowd will create a very different atmosphere, we can't wait to see F1 back!
As far as Lockton's operation is concerned, we continue to monitor the situation. We have consulted all of our associates to gauge how the workplace should look and feel when it's safe to return and in the meantime, we continue to operate on a business as usual basis – your normal contacts remain available at all times and service levels provided by both Lockton and the insurers with whom we work are of the same high standard that you're used to.
Car news
We thought June was a big month for performance car launches – it seems it was just the warm-up act for July which is bigger and also a month of firsts for two iconic manufacturers.
We start with Aston Martin and their first ever SUV, the DBX. Seen by many as the most crucial new car for the company in the last decade, Aston are targeting 10,000 sales a year. The launch model will use a AMG-sourced 542hp V8 with a hybrid version promised at a later date.
July is a big month for Aston as they are also launching the Vantage Volante. Priced from around £130,000, it will share its coupe sibling's AMG V8 producing just over 500hp.
Not to be outdone, Ferrari is giving us the 812 GTS. V12. 780hp. The world's most powerful convertible. That's pretty much a mic drop moment for us but Ferrari have iced the cake by claiming that despite an inevitable weight gain due to increasing rigidity, the performance will be undiminished next to the coupe version – that means 210mph plus and with the roof down, the V12 will sound unearthly.
Hot on Ferrari's heels comes their rival from down the road. Lamborghini is expanding its Huracan family with the Evo RWD Spyder. Using the proven V10 boasting over 600hp and losing the 4 wheel drive, it's been designed as an edgier alternative to the Performante. And please don't ask us to choose between this and the Ferrari above – we'd cheat and have both.
And we aren't done with Lamborghini. No sir. Sian FKP37. The unusual model name is in tribute to Ferdinand Piech, the late boss of VW and the man who brought the Italian sports car maker into the ownership of the German company in the late 1990's.
And another first – this time it's their first hybrid. Of course, this being Lamborghini, it retains the famous V12 coupled with supercapacitors to achieve over 800hp.
Next we're heading to Mercedes and another high powered SUV. This month it's the turn of the GLE, the large-sized SUV coupe crossover SUV and AMG's hot versions mate a twin turbo V8 to a mild hybrid system and producing over 600hp in the S model.
The hybrid tech not only enhances performance but produces improved fuel economy with both models boasting better mpg next to more mph.
Pininfarina. A name known to many enthusiasts as a designer of countless supercars has entered the market with its own car. The Battista has been developed using extensive technology from Rimac and only 150 will be built, ensuring exclusivity.
Its fully electric powertrain uses a motor at each wheel to produce 1900hp and Pininfarina say that other models will follow in larger volumes over the next few years.
Polestar's answer to Tesla's Model 3 is a mid-sized fastback model called the 2. It uses electric motors mounted across each axle, designed to improve rigidity and NVH within the cabin and its launch price of around £51,000 will include 3 years' servicing and routine maintenance. We have to say that we'd prefer some model names – this month we're seeing Huracan, Vantage, Battista and next to this "2" doesn't seem quite as exciting!
We finish with Porsche and the latest 911 to wear the legendary Turbo badge and the latest version follows the well established route of its predecessors by adding a pair of turbos to the 3.8 litre flat 6 engine to produce over 600hp in Turbo S guise (the "standard" car has to make do with just 570hp).
Featuring various aerodynamic tweaks to produce effective downforce at higher speeds, this is Porsche's response to the competition having more power and performance, in numbers at least, then the outgoing model.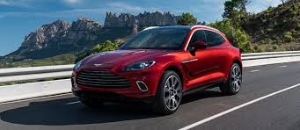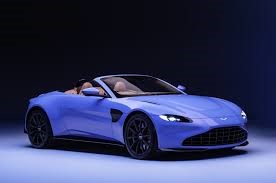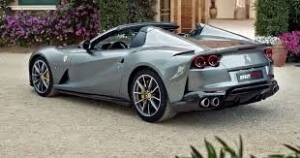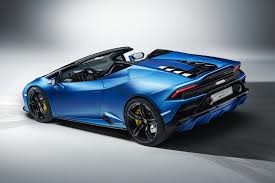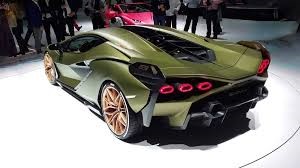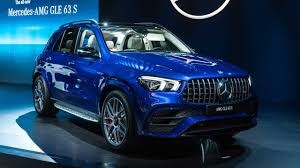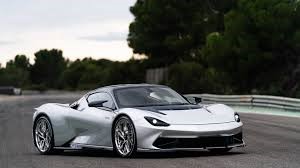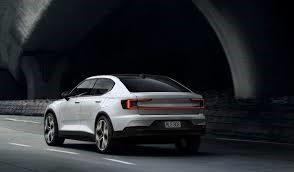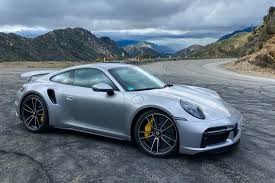 We couldn't report on the car market without mentioning sales figures and June showed a bounce back against May – the letter showing an almost 85% reduction compared with the same period in 2019.
The SMMT is reporting an improvement for June although the full impact of lockdown may not be fully known until the start of Q4 this year. Buyers appear confident although some are reported to be holding back until the future scrappage scheme is confirmed or otherwise.
With interest rates set to remain at a record low, it is thought that attractive finance packages will appeal to buyers who have confidence in their employment and future income.
Insurance news
This month, we're bringing you a positive story. Car theft is a constant menace to us all. For car owners, the increase in house break-ins to secure vehicle keys is a concern. For the police, car theft links to wider organised crime and often leads to the pursuit of desperate criminals, exposing both officers and the public to danger. For the insurance industry, settling claims inevitably leads to increased premiums.
It was good to read that The City of London Police have recently cracked a ring of car thieves responsible for over £5 million in stolen vehicles. Read the full article here at their website.
https://www.cityoflondon.police.uk/news/city-of-london/news/2020/template2/press-releases/six-members-of-international-organised-crime-group-sentenced-for-involvement-in-sophisticated-stolen-vehicle-export-scam/
We'll be giving you some more tips on how to protect your car against theft in a future issue but if you need any advice or have any concerns in the meantime, then please speak to us today.
Featured Marque
We promised you a feature of a particular marque in each issue and this month, we travel to Crewe for a look at Bentley – click here to find out more.
Competition time
The lucky winner of our second Gtechniq competition has booked his Porsche in for its makeover and all entrants received a little something from Gtechniq to say thank you.
Our next competition is underway now and we'll reveal more details very soon – watch our Instagram page and regular newsletters!
Coming soon
Our next roundup will be with you in August; we'll feature Porsche as our marque and we'll be bringing you more news and views from the motor industry.